ASE SANAT Co. PJS (Private Joint Stock) was founded in 1988 for the purpose of providing services to Oil, Gas, Petrochemical, Refinery, and Power Plant and similar industries. We have a large number of satisfied clients, who showed their confidence in our capabilities by awarding us the projects. We provide Process & Mechanical design, Procurement & Fabrication of stationary equipment. Along with expanding our product range, we have always had a commitment to improve quality. For this purpose we have implemented a quality system in conformity with ISO 3834 and certified by ICS. Certification with the internationally recognized quality system standard is an independent confirmation of competence for our welding and fabrication capabilities and staff. We can give all our clients assurance that our company operates within these high standards required in today`s competitive environment. Energetic, enthusiasm with sensitivity to the needs of our customer, willingness to accept total responsibility with excellent craftsmanship & pride has been our guiding force. With the ever growing market in Iran, ASE SANAT Co. is fully equipped in terms of manpower, technical expertise, machineries, equipment & knowledge base to undertake projects of any magnitude. We are placed on the Approved Vendor List of the Islamic Republic of Iran Ministry Petroleum (Iran Oil Ministry Sourcing System), National Iranian Oil Engineering & Construction Company (N.I.O.C), National Iranian South Oil Company (N.I.S.O.C), Manufacturing Support & Procurement Kala Naft Co., Iranian Offshore Oil Company (I.O.O.C), Oil and Energy Industries Development Company (O.E.I.D), National Iranian Gas Company (N.I.G.C).
Relied on its work-oriented organization, ASESANAT is ready to deliver high quality engineering, procurement, welded fabrication, assembly and installation services, safely, on-time and at the least total cost of each customer. To this end, ASESANAT Co. has organized people in charge of each department to manage the specific jobs assigned.

ENGINEERING DEPARTMENT
In ASESANAT we use all of the well-known engineering softwares for modelling pressure equipment and performing strength calculations. Read More ...


MANUFACTURING DEPARTMENT
ASESANAT's in-house machining facilities has accommodated large scale projects for different equipment on a wide variety of industries and precise machining processes. Read More ....


QA DEPARTMENT
ASESNAT Co. applies its Quality Assurance System and Quality Control plan in order to ensure that the responsibility of quality determining activities are documented and clearly identified. Read More ....


QC DEPARTMENT
The Quality Control team in ASESANAT make sure that everything from raw materials to finished products meet the quality and safety standards specified in the purchasing documentation. Read More ...


PLANNING DEPARTMENT
Right actions and decisions are made, to reduce risks and unforeseen events. ASESANAT's Engineering Project Management is mainly based on jobs scheduling, taking into account several key steps. Read More ...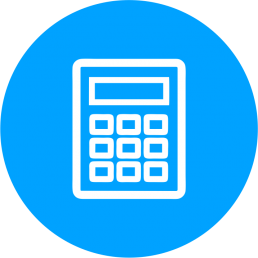 FINANCIAL DEPARTMENT
ASESANAT's financial department lies in its ability to make sure that cash is available for company operations and that the business is managing its money effectively enough to meet its financial obligations. Read More ...


PROCUREMENT DEPARTMENT
ASE SANAT Co. procures materials from a wide spectrum from local up to international market. We believe the use of our normal vendor list would result in economic benefits to the client. Read More ...


RESEARCH & DEVELOPMENT
Because the success of our customers is what drives us, we always seek ways to improve our processes, technologies, products, service, and everything else that may hopefully improve your ROI. Read More ...


EDUCATION
is being updated ...